Car Collection and Return Information
Zitauto offer a meet and greet service for our clients on arrival in the Faro Terminal building and you can find our representative with the following information diagram.Faro Airport arrivals hall A valid driving license, passport, holiday address and contact telephone number (mobile for example) will be required for presentation to our representative before renting the vehicle, and the hirer to comply with Portuguese law must be over 23 years of age. Full payment is required on your arrival for collection of the vehicle in cash euros, or alternatively payment is accepted only by the cards posted opposite (subject to a surcharge).
Please Note: Super CDW insurance does not cover tyres, punctures, road tolls, parking fines, coded keys, damages inside the car and any accident caused by the driver under the influence of alcohol or drugs. In the event of robbery, locks or windows will not be covered as it is the clients responsibility if he/she leaves something inside the car that attracts thieves. A valid credit card details will be asked for as a guarantee for fuel and items not covered by insurance, this will be returned at the end of rental, providing that it shows the same level of fuel and no damages made.
Car Collection - Meet Point
Car Park Nº 2, NEXT TO TAXIS ZONE ON YOUR RIGHT, the car will be delivered there.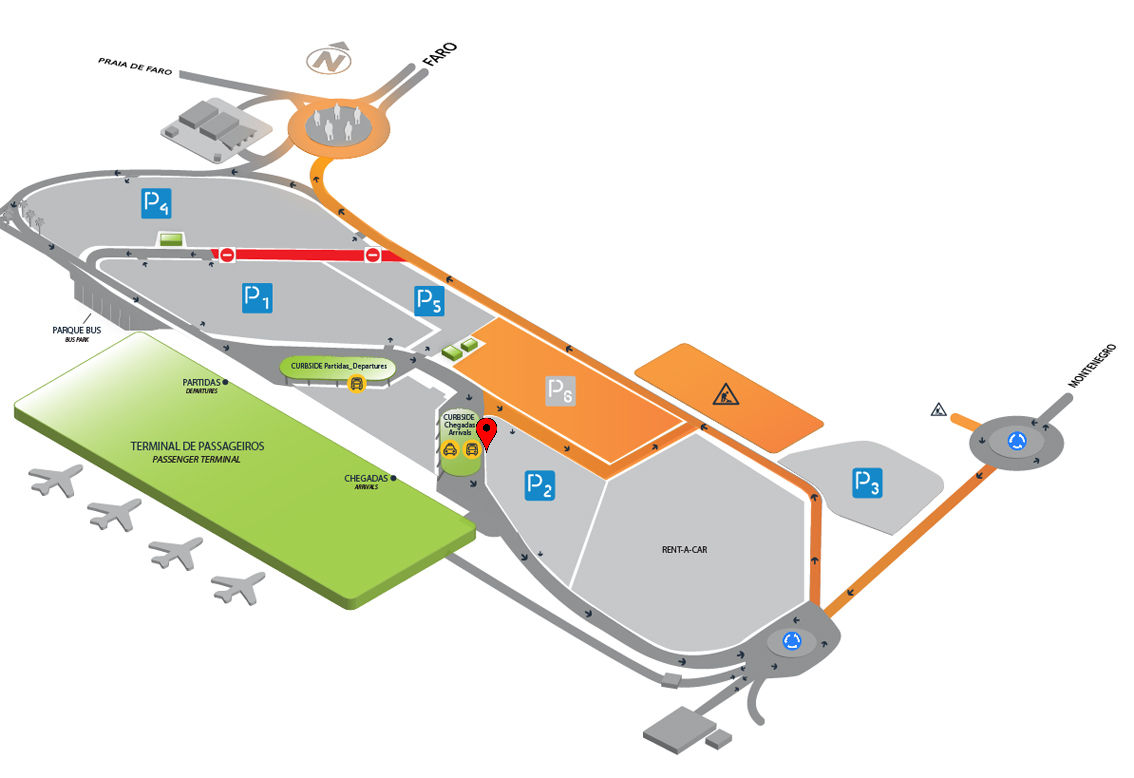 Car Return
The representative will give you the necessary information where to return the car to due to the dynamics of the ongoing changes being made at Faro Airport.
Tolls (A22)
Please note that we do not have transponders in our cars. You must wait 48hrs before you can pay the toll and there is a limit of 5 working days for the payment to be made at any post office.
If you do not pay with in this time frame, you will then receive the bill to be paid at home, this bill will have an added administrative tax for each time you have passed under a portal on A22 toll road. When you go to pay your toll fees, please take your contract with you, so that the days the car has been in your possession may be presented , this will avoid payment of tolls that were not made by you, but by previous clients who have not yet made their payment. Avoid using payshops to pay the tolls because they cannot distinguish between the dates of usage.
For additional information, please consult post office's web page: www.ctt.pt and www.vialivre.pt
We do not take money from clients to pay for their tolls.
The option of A22 is EN 125 which is free of charge.